What's Your True Color?
Psychologists agree that colors have distinct personalities of their own. Blue is calm, red is passionate, yellow is inviting, and so on. What color is
your
personality? Answer a few quick questions and find out! Click this link to take the test - [
Link
]
My True Color is
BLUE
!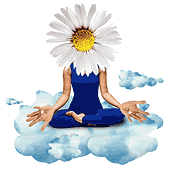 You're
blue
— the most soothing shade of the spectrum. The color of a clear summer sky or a deep, reflective ocean, blue has traditionally symbolized trust, solitude, and loyalty. Most likely a thoughtful person who values spending some time on your own, you'd rather connect deeply with a few people than have a bunch of slight acquaintances. Luckily, making close friends isn't that hard, since people are naturally attracted to you — they're soothed by your calming presence. Cool and collected, you rarely overreact. Instead, you think things through before coming to a decision. That level-headed, thoughtful approach to life is patently blue — and patently you!
Labels: Tags and Surveys