New Book: The Da Vinci Code
New Book: The Da Vinci Code
Another new book! I bought this book last week (12/11/2005). I'm already half way thru the book. This book is from Dan Brown and its the #1 New York Times Bestseller.

Here's the synopsis: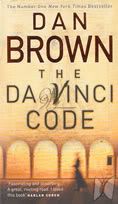 The Da Vinci Code (Link)
by Dan Brown
Harvard professor Robert Langdon receives an urgent late-night phone call while on business in Paris: the elderly curator of Louvre has been brutally murdered inside the museum. Alongside the body, police have found a series of baffling codes. As Langdon and a gifted French crytologist, Sophie Neveu, begin to sort through the bizaare riddles, they are stunned to find a trail that leads to the works of Leonardo Da Vince - and suggests the answer to a mystery that stretches deep into the vaults of history.
[my
bookcrossing
bookshelf]
This book has been adapted into a movie. Ron Howard and Akiva Goldsman, the Oscar®-winning director and writer of A Beautiful Mind, reunite to bring Dan Brown's
The Da Vinci Code
, one of the most bestselling author. Here are the 4 main cast of the movie.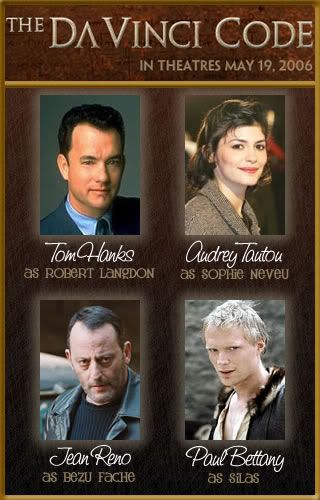 Labels: Books